To celebrate the 30th anniversary of Rowe Group, I proposed we did a book that compiled all the aspects of the company from the beginning until now.
I conceptualised, designed, and produced the book and as part of this process I worked in hand with Greg Rowe, the company's founder, the Rowe Group team, and editors to gather all the information and imagery to tell the story of their 30 years in business.
The proposal of the book contained a cut-out or window on the front cover, which made the process of finding a printer more difficult, but I stuck with the idea, and took on the task to find the right company for the job, once I found the right manufacturer, I liaised with them to choose the materials and finishes, and oversaw the whole project, so they could accurately produce the book which we had envisioned.
The book is 200 pages long, I decided to divide the content of the book in each year a highlight happened, so each of these years are chapters.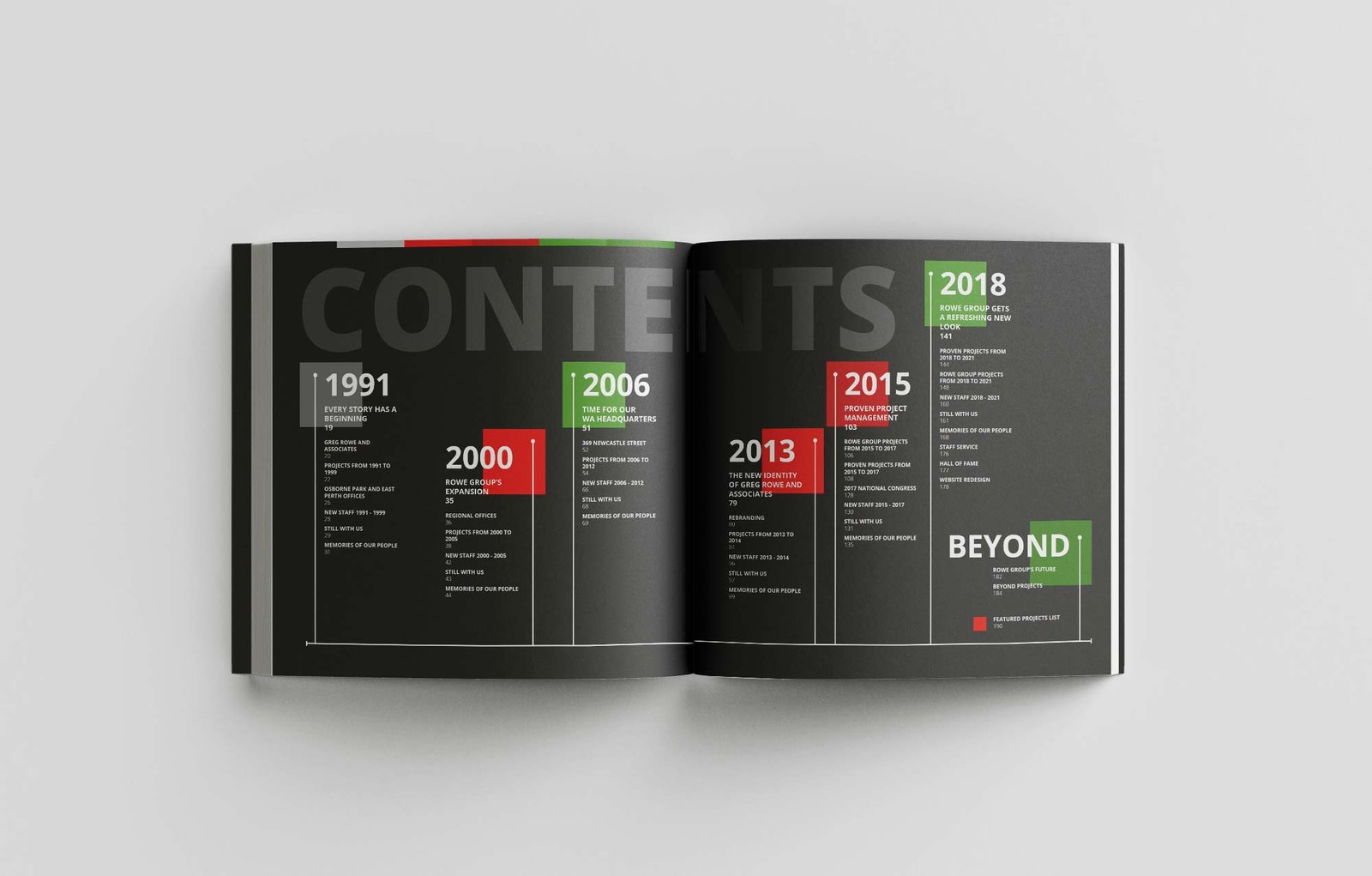 Every chapter has information on the highlight in question, a timeline runs along the top of the whole book featuring the year things were happening, projects the company was involved, lists of staff members who worked with the company, a short blurb and picture of each staff who started back then and remains with the company. The last pages of each chapter contain a gallery of pictures and memories. The book finalises with a section we called "Beyond" where The Director reflects on the future of the industry, and we showcase some of the upcoming projects we are working on.
The book was an enormous success for the company and a product I am hugely proud of, you see more pictures of the finished product below or have a look at the digital version in the link below.